---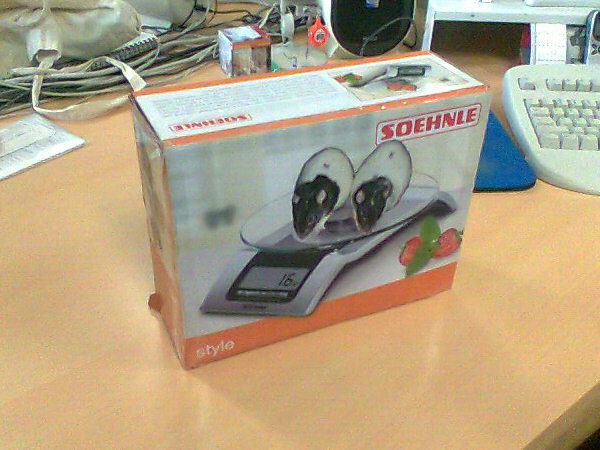 Pancho & Lefty featured on a kitching scale packaging
---
Wauw! De dames van De Rattenherberg willen een handtekening van deze modellen. Echt ontzettend gaaf!

Het Herbergmens
---
for a second I thought it really was a rat scale.. that would have been awesome.
---
*grin* In fact I do use exactly this model of kitchen scale to weigh my rats. In reality it's somewhat smaller than the picture suggests... Oh, and Pancho & Lefty weigh just a tiny little bit more than in the picture.

This kitchen scale was actually a birthday present for my mother, so I thought I'd give it a personal touch.
---
---
---
Previous posts