---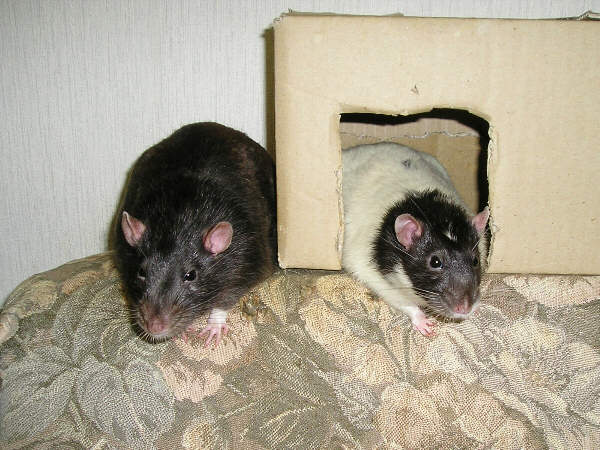 So, who do you think weighs more, Dylan (left) or Pancho (right)?
---
Toen Pancho "getagged" was, heb ik al iets gelezen over zijn formidabele gewicht, dus het zou best kunnen zijn dat HIJ Dylan inmiddels voorbij gestreefd is!
---
Helemaal goed! De laatste keer dat ik de ratten heb gewogen woog Pancho al 630 gram en Dylan "maar" 620 gram.
---
Juist..Dan is de tijd dat Dylan de 'macho' kon uithangen tegenover de jonkies dus definitief voorbij ;)
---
They are both gorgeous but I'd have to say Dylan is more robust.
---
Yeah, Dylan still looks a bit bigger, but Pancho was about 10 grams heavier the last I weighed them. (Pancho: 630 grams; Dylan: 620 grams.)
---
---
Previous posts